Our Ooni Pizza Oven Experience
Watch out, pizza lovers! Don't miss this blog, as this will revolve around Ooni! Upon discovering the Ooni pizza oven, our homemade Neapolitan-style pizzas have never been this better. We can prepare it in less than 60 seconds, in our backyard, what a convenient.
I always picture myself having a beautiful wood-fired outdoor pizza oven in my backyard since we always make time for our Sunday night pizza dates after we got married. Besides, it feels good to be known for making the best homemade pizza, right?
However, I had to set aside my dream for a moment since the house we bought in 2016; its lot won't be enough to fit a full-fledged pizza oven. Fortunately, Ooni exists! Ever since I purchased this oven, our pizza dates have improved, and can I say, have never been this incredible.
Continue reading this blog post, and you will know everything about Ooni, and how it can drastically change your pizza dates!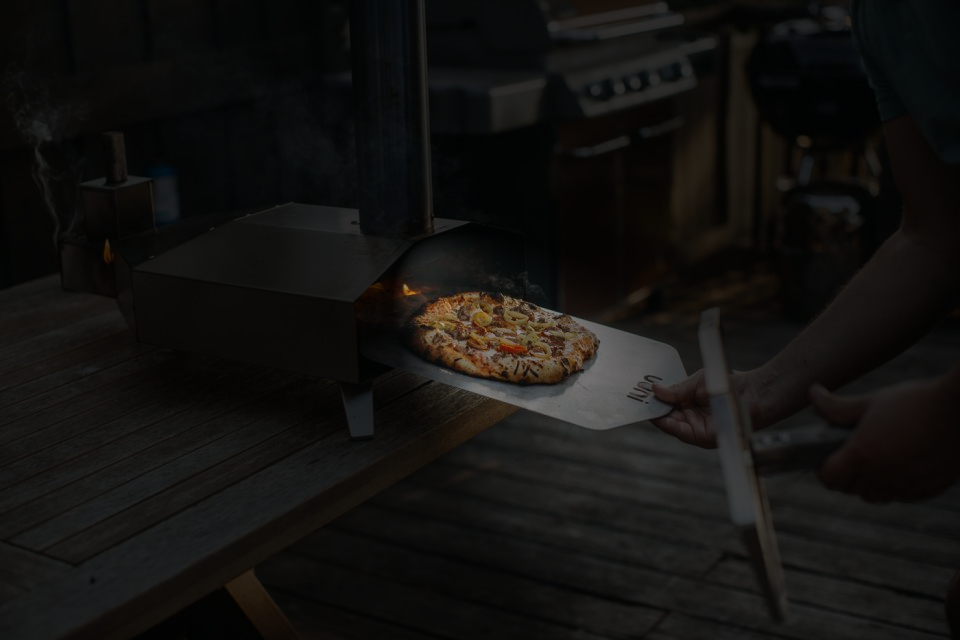 What is Ooni?
Make pizza at home with Ooni as it is a portable outdoor pizza oven powered by wood-fire. No other oven can top this for the following features:
Photo from Internet Retailing
Lightweight. 
Unlike other pizza ovens, Oon pizza ovens are amazingly light. The Ooni is easily portable and can be transported just about anywhere, unlike brick ovens. Anywhere can be an excellent place to make homemade pizza. 
Design
Its design is genius as it only takes 60 seconds or less to cook a homemade pizza. Moreover, it is designed for optimum airflow; Ooni pizza ovens reach temperatures as high as 900 degrees F! High temperatures are ideal for pizza making. In addition to creating an effortlessly crisp crust, high temperature also draws moisture from any sauce, cheese, or toppings you choose to put on your pizza resulting in a "no sogginess, just crisp" that all pizza lovers would dream of eating!
Flexible and accessible
There's a never-ending reason as to why Ooni ovens are the best! You can fuel it up using wood pellets, propane gas, and even charcoal. If your patio is equipped with a grill, you probably already have the fuel you need for an Ooni pizza oven!
Heating time
These ovens will save you more time, as they heat up quickly, faster than your pizza delivery. However, heating speed may vary depending on the model you own, but more likely, any Ooni oven model can reach 900+ degrees F within or less than 10 minutes.
Reasonably priced
Ooni pizza ovens are a steal. With a starting price of $250, you can have the best pizza oven.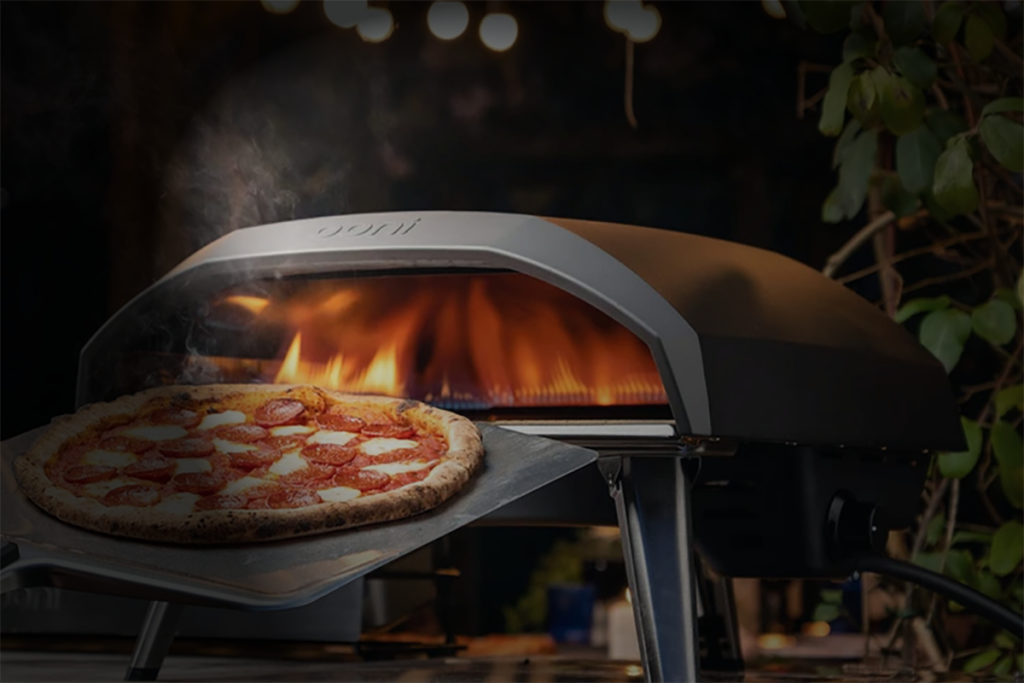 Ooni vs. Uuni pizza oven
Ooni and Uuni are the same; however, Uuni pizza ovens change their name to Ooni. The reason could be because Uuni is harder to pronounce in different markets. Name change just recently happened, so if you see Uuni pizza ovens in stores, fear not because they have the same high-quality outdoor pizza ovens.
Ooni 3 vs. Ooni pro
Ooni offers different models; two of those are Ooni 3 and Ooni pro. Both models are indeed small and for outdoors, but here are their differences:
Size
When it comes to size, while both are small outdoor ovens, Ooni 3 is more suitable for pizzas sized 12-inch. On the other hand, you can use Ooni Pro for 16-inch pizzas.
Fuel
You can only use wood pellets for Ooni 3, while Ooni Pro is more flexible since you can use wood pellets, charcoal or propane gas for it.
Portability
Both are portable! However, if you want to pack and take with you your oven, Ooni 3 is for you as it is smaller. Ooni Pro can also be moved anywhere, but it would require more work and energy.
Price
Both are great deals; however, if you want a pizza oven with more features, Ooni Pro would be best for you. It only costs around $599. But if you are a starter and just wants a pizza oven in their backyard, or you are tight on your budget, an Ooni 3, which costs around $300, can do!
Any model would be excellent for you as long as it's the one that you are looking for in an outdoor pizza oven.
The Ooni 3 would be perfect for starters and entry-level. It is also efficient. As we always keep wood pellets on hand for our Traeger grill, the fact that our Ooni 3 runs on wood pellets does not bother us.
Where to buy Ooni (Uuni) pizza oven
Yes, you get that with Ooni; your pizza moments will be upgraded to a different level, but where do you get one? Ooni outdoor pizza ovens are available in several places, including their official website. However, you can also purchase yours at Amazon, especially if you have Prime membership; you could use some perks. Don't be scared if you got an Uuni-labeled oven; it's just the same! Get your own Ooni 3 or Ooni Pro and enjoy your backyard dates with your loved ones.
How to use an Ooni pizza oven
You might think that using an Ooni oven would be challenging, but it's actually quite simple. The following steps will guide you on your pizza making using this great oven.
Step 1: Find a spot for your Ooni
Designed to retain most of its heat, the Ooni can be placed on most surfaces (within reason, of course – be sure to consult your owner's manual). We set ours up on a deck table, and it works great!
Step 2: Light your Ooni
This step will vary slightly depending on your model. For lighting an Ooni 3 model, the first step would be filling its pellet hopper with wood pellets and then lighting it with a propane blow torch. For other models, you can refer to Ooni's official website, as they have tons of tutorials and how-to videos that can help you step-by-step.
Step 3: Set up your pizza
While the Ooni warms up, you can assemble your pizzas! Put the toppings, work on the cheese, and whatever you like! You can search for tips and details as your guide to making homemade pizzas. Look for great combinations of pizza toppings, enjoy the process and have fun!
Step 4: Cooking time!
You can transfer your assembled pies one at a time into the oven using a pizza peel. Cooking the pizza takes about 1 minute – make sure to rotate it halfway through to ensure both sides cook evenly.
Step 5: Repeat
Cook more pizza after finishing the first one; repeat the steps! It is advisable to give the Ooni a break for at least a minute or two between pizza cooking. In this way, the pizza stone would be able to come back to its pre-heated temperature, preventing uneven cooking of your pizza.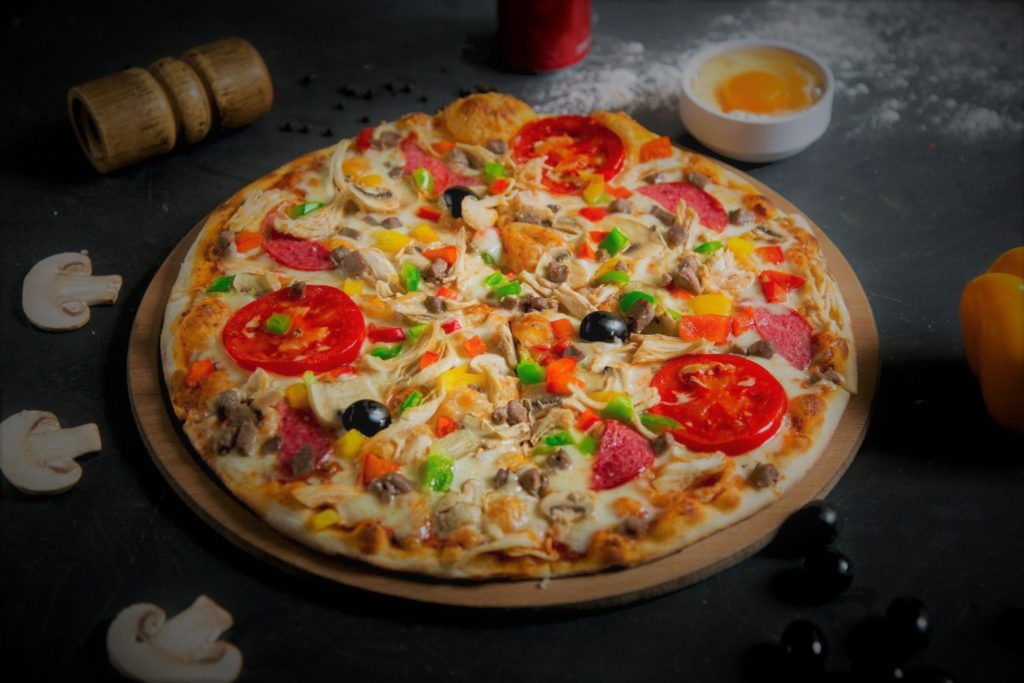 How hot is the pizza oven?
The key to a successful pizza cooking process is heat, heat, heat! Pizza dough makes a crisp yet chewy crust when heated at high temperatures, and sauce, cheese, and toppings are drained of excess moisture. It will turn out: crispy crust, no sogginess! Imagine how delightful it would taste.
Ooni ovens can reach up to 932 degrees F. Therefore, Ooni can cook a Neapolitan-style pizza within 60 seconds. Get ready to enjoy your crispy crust pizza without having to wait for long!
How to clean an Ooni pizza oven?
One of the thousand things you'd love about Ooni is that it's a low-maintenance oven; it's every baker or cook's dream! Here's a guide on how you would clean its exterior and interior:
Exterior:

While cleaning its exterior, avoid using non-abrasive materials to prevent scratches. Maintain a sparkly Ooni by wiping it with stainless steel cleaner periodically!
Interior: 

Unless you have some contamination, it's not necessary to disinfect the surface of the Ooni or the inside of the oven. The Ooni basically cleans itself since it runs at such high temperatures!
Just a friendly reminder from us, always, always make sure to clean the pizza stone before each use! When we made pizzas for my niece & nephew last summer, my nephew complained that it didn't taste good. Our response was to ignore him, thinking that he was picky. Chris now went to finish eating my nephew's pizza since he wouldn't eat it himself, & we discovered the bottom of the crust was covered in burned flour! Poor guy! This was the first pizza we cooked; any residual flour that was still in the pizza oven from the last time we used it had burned when it was preheating, sticking to his pizza's crust.
And to never let that happen again, it would be best to clean your pizza stone before cooking—no need to worry about cleaning it because it's simple as pie. Use grilling tongs while the Ooni is preheating. Take a wet paper towel and pinch it. Using a damp paper towel, run it around the pizza stone to remove any leftover flour.
Other suggested outdoor pizza oven equipment:
The Ooni pizza oven is undoubtedly an investment, but we've also learned to rely on numerous other tools since purchasing it. For us, pizza night at home tends to feel overwhelming or complicated, so we often prefer going out to our local pizza joint instead. And luckily, we discovered these couple tools to help us with our pizza nights.
Wood pellets:

The Ooni 3 runs on wood pellets, and since we have a Traeger grill, we always have it at home; what a convenience! We suggest using Traeger's pellets; they are just perfect. If you are looking for something all-purpose, you can purchase their

Hickory wood pellets

. But if you want to add a smoky flavour to your pizza, then their

Applewood pellets

would do!
Propane lighter:

Ease up firing your Ooni using propane lighter. It's great to have

propane fuel cylinders

on hand with a

long-neck torch

. Wood pellets will easily ignite using this powerful lighter since it has a long neck that protects your hands from the flame.
Thermometer

: Determining the temperature of your Ooni will never be a struggle again with a thermometer. It would be best to have a digital thermometer, like this

point-and-shoot infrared thermometer

. It's a steal, you can bag it for only $15.
Small wooden pizza peels:

Honestly, the only thing we did not like about our Ooni is the metal peel that comes with it.  As an alternative, we bought a few of these

wooden peels

and couldn't be happier with them, in size large. A little more than $10 each, these are a great deal and the perfect size for our 10-inch pies. Moreover, I am glad that everyone gets their pizza peel & can assemble their pizza without the need for waiting for their turn to use the one pizza peel when we're making lots of pizzas at once.
Semolina flour:

To make a pizza on an Ooni oven, you have to move it quickly from a pizza peel to a pizza stone. Before placing the crust on the pizza peels and assembling it, I dust them with semolina flour. Due to its coarse texture,

semolina flour

makes pizzas very easy to remove from the peel. It is best to give the peel a little wiggle before transferring the pizza into the Ooni so that it slides in smoothly. Otherwise, lift the edges of the pizza and sprinkle extra semolina flour under them – it should work just fine!
Wrapping up
All in all, you need to have fun and be creative with your Ooni, whatever model you own! Play around with different pizza toppings and the crust, and enjoy the rest of the pizza date. It's evidently a good investment when you want to make your pizzas. Have you got a different type of outdoor pizza, or do you also have Ooni? I'm so excited for you to use an Ooni!